• Good vibes.
• Safe space.
• No experience required.
Why is theatre important?
• We tell stories. Your stories.
• We need your help sharing stories, including…
• This story:
Marcus; or the Secret of Sweet by Tarell Alvin McCraney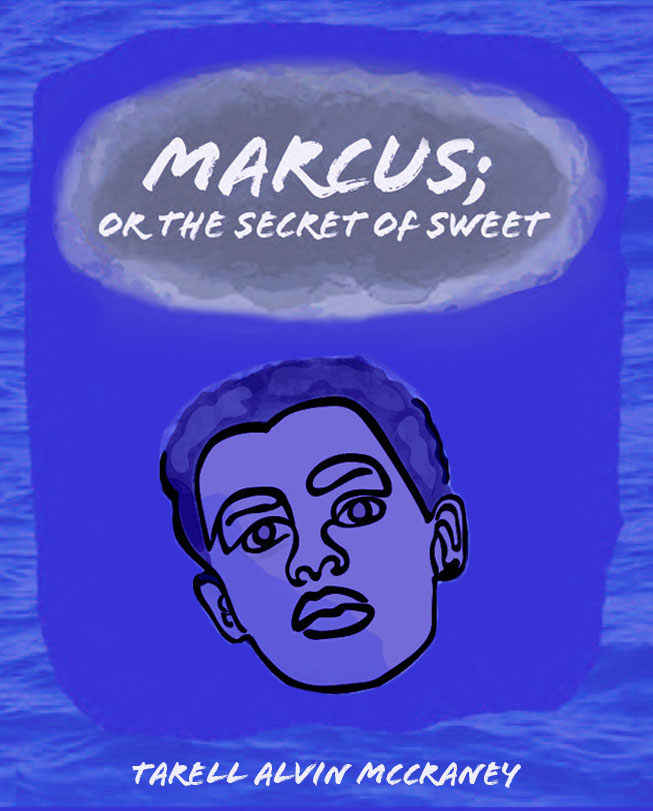 Synopsis
Marcus is sixteen and "sweet." Days before Hurricane Katrina strikes the projects of Louisiana, the currents of his life converge, overflowing in to his close-knit community and launching the search for his sexual and personal identity in a cultural landscape infused with mysterious family creeds. The provocative, poignant, and fiercely humorous coming-of-age story of a young gay man in the South, Marcus is the stirring conclusion of The Brother/Sister plays.
Character List
MARCUS ESHU, a young man of Color, son of Elegba and Oba
OSHA, a young woman of Color, Daughter of Shun and Shango
SHAUNTA IYUN, a young woman of Color, Daughter of Nia
OBA, a mother of Color, mother to Marcus Eshu
SHUN, a mother of Color, mother to Osha (to be played by the same actress as ELEGUA)
ELEGUA, an older woman of Color, aunt to Ogun Size and Oshoosi Size (to be played the same actress as SHUN)
OGUN SIZE, a man of Color, brother to Oshoosi Size
OSHOOSI SIZE, a ghost, brother to Ogun Size
SHUA, a young man of Color, from Up North
TERRELL, a young dark-skinned man of Color
Questions? Contact Stage Manager Cameo.Green18@kzoo.edu or Company Manager Laura.Livingstone-McNelis@kzoo.edu.
Learn more about Marcus; or the Secret of Sweet at the Festival Playhouse website.
Guest Director Anthony Hamilton Comes to Festival Play

house!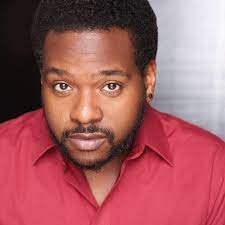 Guest Director Anthony Hamilton will join the Festival Playhouse Company to direct K-students this spring in the play Marcus; or the Secret of Sweet, written by award-winning playwright Tarell Alvin McCraney. Anthony Hamilton received the Broadway World Regional Award for Director of the Decade, made his NYC directorial debut with Grandma's Quilt produced by The Negro Ensemble Company, and recently opened The Piano Lesson by August Wilson here in Kalamazoo. A highly acclaimed artist as well, Hamilton received the award for Best Choreography (Broadway World Regional Awards, 2019), and the Young Artist Award (Arts Council of Greater Kalamazoo in 2008). Anthony is excited to produce this work in our community and thrilled to work with our students.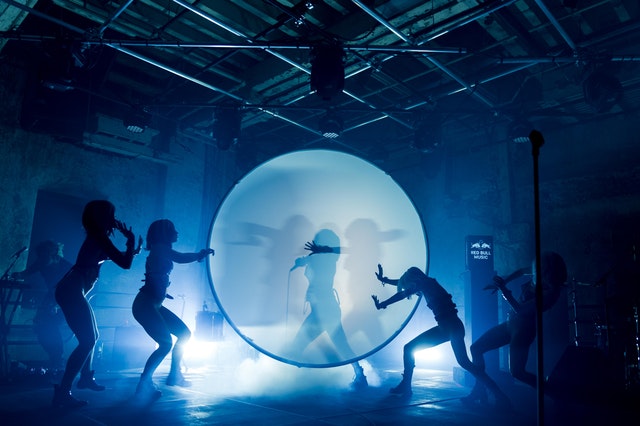 Production Application
If you are not cast, would you like to be involved in a production role?
If yes, please fill out the production application below and you will be assigned a production role if you are not cast.
---
How to get to The Playhouse for auditions:
1. The Playhouse is located on 129 Thompson St. As you face the Light Fine Arts Building, go to the left towards the Dow parking lot. The Playhouse is to the right of Dow Science Center on the far end of the parking lot.
2. The Stage Manager will give you the paperwork you need to complete then direct you into The Playhouse for your audition. Please have your complete schedule available to reference when you arrive.
---
FAQs About Auditioning for Festival Playhouse
Do I have to be a Theatre Arts major or minor to audition?
No! In fact, we highly encourage involvement in different majors and activities outside of theatre. On average, up to 70% of students working on a Festival Playhouse show are not Theatre Arts majors or minors.
What other opportunities are there for students who are not cast or are not interested in auditioning?
Most production positions for any Festival Playhouse show are filled by students. We have student set/lighting designers, stage managers, assistant stage managers, light/sound board operators, spot light operators, wardrobe crew, props crew, dramaturgs, and more! Even if you are not cast in a show, you can always find a way to be involved!
When do we rehearse?
Our productions usually rehearse 5 nights per week 7pm-10pm, either Monday thru Friday or Sunday thru Thursday. Beginning two weeks from opening night ­ we extend another hour to 11pm. The tech weekend before the show opens is Saturday and Sunday 12 noon to 11pm with a dinner break. This is a generic schedule, and it may vary with each individual director's preferences.
Do I have to come to rehearsal every night?
It depends on the size of the role. Larger roles will be in rehearsal almost every night. Smaller roles may only be called 2-3 evenings per week and not necessarily the entire rehearsal. Often, the entire cast is called every night the first week of rehearsal as we read through the play. No matter what the size of the role, however, everyone will be called every night for the full rehearsal period the last two weeks of rehearsal before opening night.
What if I have an evening class?
Every show and every director treats this differently, but a general rule of thumb is that if you clearly indicate the class on your audition sheet, if the director casts you, then they understand they will have to work around your class. The exception is always the last two weeks of rehearsal, though, when everyone is called every night. It's up to you to negotiate with the professor.
What if I can't get out of a class though?
The best thing to do is just audition and be very clear with the director about your schedule. We've always worked it out.
Won't such a big time commitment affect my grades?
It might, but you should know that many, many students in the plays actually have a better GPA than those who are not! There is a culture of learning to manage time and taking pride in academic achievement that goes along with any artistic endeavor at K.
What about Monkapult?
Monkapult (the student comedy improv group) typically rehearses from 10-12pm. The only possible overlap of rehearsal is the last two weeks when we go to 11pm (usually not a problem since many Monkapult team members are also theatre students).
If I'm cast in a production, do I need to get stage makeup?
Yes! Lucky for you, we have this guide with resources on how to find and purchase your own makeup kit.
Further information will be posted for each play as it is available.
Welcome to Festival Playhouse! We're glad you're joining us!