Spring Auditions
** Please Note: Auditions for Festival Playhouse Productions are for current Kalamazoo College Students only **
Water by the Spoonful
Congratulations to the cast of Water by the Spoonful!
Elliot Ortiz: Trevor Loduem-Jackson
Yazmin Ortiz: Petra Rodriguez
Odessa Ortiz: Alonté Mitchell
Fountainhead: Natalie Markech
Chutes & Ladders: Milan Levy
Orangutan: Rebecca Chan
A Ghost: Arman Khan
And thank you to the company!
Director: Bianca Washington
Stage Manager: Sam Ewald
Assistant Stage Managers: Abby Barnum, Ethan Tuck
Dramaturg: Meaghan Hartman
Properties Manager: Emma Curcuru
Assistant Properties Manager: Abby Barnum
Sound Design: Karen Alvarado Hernandez
Assistant Scenic Designer: Angela Mammel
Costume Construction: Max Bogun
Set Construction: Nathan Garcia
Master Electrician: Gwen Davis
Lighting Head: Cass Vogel
Sound Board Operator: John Carlson
Light Board Operator: Maya Bieszki
Lighting Crew: Abby Nelson
Wardrobe Crew: Clare Wren Catallo-Werner, Joanna Nonato, Mia Roukema
Show dates: Week 8, May 20-23
COVID protocols will be in place for rehearsals and the show.

If you would like to be a part of the Water by the Spoonful production, please consider looking at the Production Application below!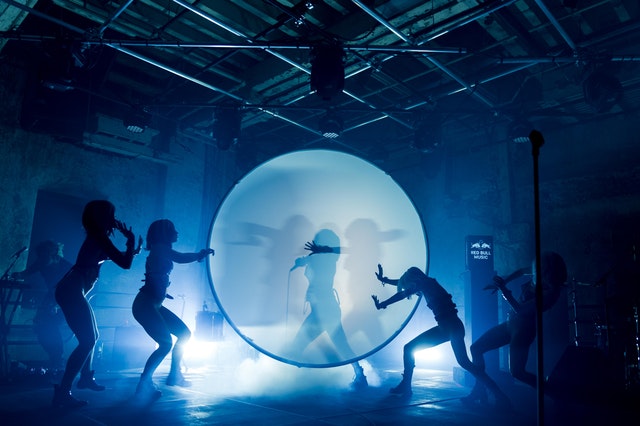 Production Application
If you are not cast, would you like to be involved in a production role?
If yes, please fill out the production application below and you will be assigned a production role if you are not cast.
---
How to get to The Playhouse for auditions (when we can once again safely do so!):
1. The Playhouse is located on 129 Thompson St. As you face the Light Fine Arts Building, go to the left towards the Dow parking lot. The Playhouse is to the right of Dow Science Center on the far end of the parking lot.
2. The Stage Manager will give you the paperwork you need to complete then direct you into The Playhouse for your audition. Please have your complete schedule available to reference when you arrive.
---
FAQs About Auditioning for Festival Playhouse
Do I have to be a theatre arts major or minor to audition?
No! In fact, we highly encourage involvement in different majors and activities outside of theatre. On average, up to 70% of students working on a Festival Playhouse show are not theatre arts majors or minors.
What other opportunities are there for students who are not cast or are not interested in auditioning?
Most production positions for any Festival Playhouse show are filled by students. We have student set/lighting designers, stage managers, assistant stage managers, light/sound board operators, spot light operators, wardrobe crew, props crew, dramaturgs, and more! Even if you are not cast in a show, you can always find a way to be involved!
When do we rehearse?
Our productions usually rehearse 5 nights per week 7pm-10pm, either Monday thru Friday or Sunday thru Thursday. Beginning two weeks from opening night ­ we extend another hour to 11pm. The tech weekend before the show opens is Saturday and Sunday 12 noon to 11pm with a dinner break.
Do I have to come to rehearsal every night?
It depends on the size of the role. Larger roles will be in rehearsal almost every night. Smaller roles may only be called 2-3 evenings per week and not necessarily the entire rehearsal. Often, the entire cast is called every night the first week of rehearsal as we read through the play. No matter what the size of the role, however, everyone will be called every night for the full rehearsal period the last two weeks of rehearsal before opening night.
What if I have an evening class?
Every show and every director treats this differently, but a general rule of thumb is that if you clearly indicate the class on your audition sheet, if the director casts you, then they understands they will have to work around your class. The exception is always the last two weeks of rehearsal, though, when everyone is called every night. It's up to you to negotiate with the professor.
What if I can't get out of a class though?
The best thing to do is just audition and be very clear with the director about your schedule. We've always worked it out.
Won't such a big time commitment affect my grades?
It might, but you should know that many, many students in the plays actually have a better GPA than those who are not! There is a culture of learning to manage time and taking pride in academic achievement that goes along with any artistic endeavor at K.
What about Monkapult?
Monkapult (the student comedy improv group) rehearses from 10-12pm. The only possible overlap of rehearsal is the last two weeks when we go to 11pm (usually not a problem since many Monkapult team members are also theatre students).
If I'm cast in a production, do I need to get stage makeup?
Yes! Lucky for you, we have this guide with resources on how to find and purchase your own makeup kit.
Further information will be posted for each play as it is available.
Welcome to Festival Playhouse! We're glad you're joining us!