Fall Auditions
** Please Note: Auditions for Festival Playhouse Productions are for current Kalamazoo College Students only **
Virtual Auditions for "K" and Kokoro
"K"
Directed by Emilio Rodriguez, Guest Artist-in-Residence and Artistic Director for the Black and Brown Theatre, Detroit, MI
This original piece developed and written by students from our Community Dialogue Techniques class as well as by Winter 2020 and Spring 2020 Devised Theatre Workshop participants is based on themes relevant to current students at Kalamazoo College, offering audience members fresh reflections and the opportunity to see how their stories relate to #ourstories.
Synopsis: After being denied funding, Kalamazoo College student Juanita decides to take matters into her own hands when she comes face-to-face with two memorable school figures. As she joins the student funding board, she realizes that there are grey areas and institutionalized obstacles to making sure everyone's voice feels valued on campus.
** Auditions for fall shows are over, but we still need to cast the following roles. If you are interested, contact Director Emilio Rodriguez at Emilio.Rodriguez@kzoo.edu**
Dante: Black Man, 22 yrs old, Senior, president of the Black Students in Business Group 
AJ: 21, Black male student football player who supports Trump.
Chris: 21, Black male student football player avidly against Trump and believes football is the only enjoyable thing about this campus. 
---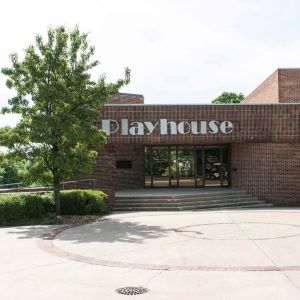 Kokoro
Directed by Ynika Yuag '21
This heartbreaking story explores the struggle of a young Japanese mother as she tries to navigate the foreign culture of the United States. The audience is forced to reckon with the clash of two very different cultures' moral codes after she commits a horrible crime. Kokoro will be directed by Yuag '21 as part of her Senior Individualized Project (SIP) and will be presented on the Playhouse Patio (pictured).
Congratulations to the cast!
Yasako: Rebecca Chan
Hiro: Fadi Muallem
Shizuko: Karly Paige Im
Angela: Autumn Buhl
Evelyn: Milan Levy
---
Stay tuned for information about auditioning for this year's Winter Quarter play, The Compass.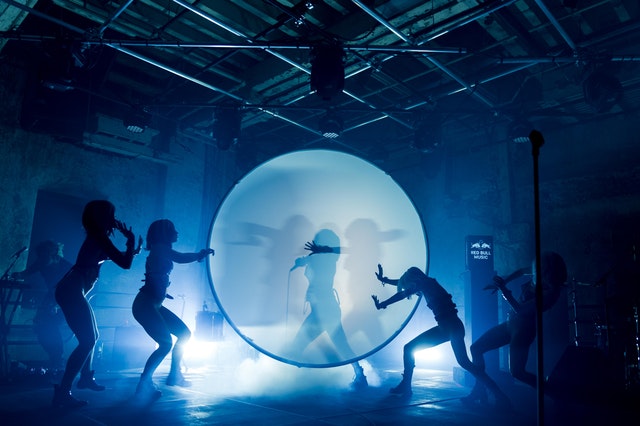 Production Application
If you are not cast, would you like to be involved in a production role?
If yes, please fill out the production application below and you will be assigned a production role if you are not cast.
---
How to get to The Playhouse for auditions (when we can once again safely do so!):
1. The Playhouse is located on 129 Thompson St. As you face the Light Fine Arts Building, go to the left towards the Dow parking lot. The Playhouse is to the right of Dow Science Center on the far end of the parking lot.
2. The Stage Manager will give you the paperwork you need to complete then direct you into The Playhouse for your audition. Please have your complete schedule available to reference when you arrive.
---
FAQs About Auditioning for Festival Playhouse
Do I have to be a theatre arts major or minor to audition?
No! In fact, we highly encourage involvement in different majors and activities outside of theatre. On average, up to 70% of students working on a Festival Playhouse show are not theatre arts majors or minors.
What other opportunities are there for students who are not cast or are not interested in auditioning?
Most production positions for any Festival Playhouse show are filled by students. We have student set/lighting designers, stage managers, assistant stage managers, light/sound board operators, spot light operators, wardrobe crew, props crew, dramaturgs, and more! Even if you are not cast in a show, you can always find a way to be involved!
When do we rehearse?
Our productions usually rehearse 5 nights per week 7pm-10pm, either Monday thru Friday or Sunday thru Thursday. Beginning two weeks from opening night ­ we extend another hour to 11pm. The tech weekend before the show opens is Saturday and Sunday 12 noon to 11pm with a dinner break.
Do I have to come to rehearsal every night?
It depends on the size of the role. Larger roles will be in rehearsal almost every night. Smaller roles may only be called 2-3 evenings per week and not necessarily the entire rehearsal. Often, the entire cast is called every night the first week of rehearsal as we read through the play. No matter what the size of the role, however, everyone will be called every night for the full rehearsal period the last two weeks of rehearsal before opening night.
What if I have an evening class?
Every show and every director treats this differently, but a general rule of thumb is that if you clearly indicate the class on your audition sheet, if the director casts you, then they understands they will have to work around your class. The exception is always the last two weeks of rehearsal, though, when everyone is called every night. It's up to you to negotiate with the professor.
What if I can't get out of a class though?
The best thing to do is just audition and be very clear with the director about your schedule. We've always worked it out.
Won't such a big time commitment affect my grades?
It might, but you should know that many, many students in the plays actually have a better GPA than those who are not! There is a culture of learning to manage time and taking pride in academic achievement that goes along with any artistic endeavor at K.
What about Monkapult?
Monkapult (the student comedy improv group) rehearses from 10-12pm. The only possible overlap of rehearsal is the last two weeks when we go to 11pm (usually not a problem since many Monkapult team members are also theatre students).
Further information will be posted for each play as it is available.
Welcome to Festival Playhouse! We're glad you're joining us!