Graduating from college is an achievement–and for K students, it is the chance to build upon other significant experiences and create one's own life path.
Here in the Department of Theatre Arts, alumni stay connected to the department and each other through the Kalamazoo Theatre Arts Network (KTAN).
First formed by Ed Menta before the days of Facebook, KTAN keeps our theatre major alumni connected and informed about what everyone is doing. We have over 350 theatre alumni connected through KTAN.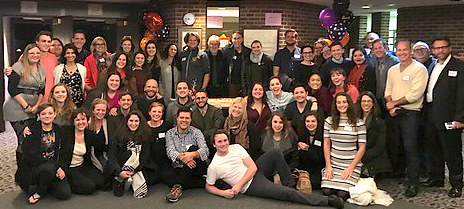 What has Festival Playhouse been producing since you graduated? Check out our Past Productions page for information about our recent seasons.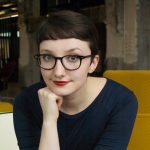 Featured Alumna
Jane Huffman K'15
Jane has been working as a poet and was just awarded the prestigious Ruth Lilly and Dorothy Sargent Rosenberg Poetry Fellowship! This fellowship is one of the most significant prizes a young poet can be awarded.
The Poetry Foundation put out the official announcement of the recipients for 2019 recently, and we are so proud that Jane has received this honor.
To find out more about what our theatre alumni are doing now, visit our Alumni News and Events Page