This fall, we're doing a spotlight series featuring some of our favorite Kalamazoo College Theatre Arts Department alumni!
This week, we talked to Quincy Isaiah '17. While at K, he appeared as Benny in In the Heights and received an Irene Ryan Award for Performance for his role in A Raisin in the Sun.
Read more to learn about what he's up to now!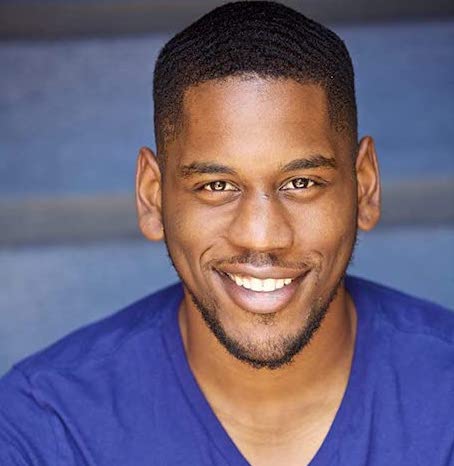 How have you been maintaining your acting craft during the pandemic?
It's been tough because most acting classes are through Zoom now. Since I already have a role I know I'm gonna play, I just try to keep researching and watching videos on Magic. In addition to trying to look like him in terms of playing basketball and my overall body. Also, I read scripts and I've done a few self-tape auditions which has helped keep me busy acting.
What's happening with the HBO L.A. Lakers drama (in which you were cast as Magic Johnson)?
We shot the pilot last September and we were picked up in November to shoot the rest of the series. Once COVID hit, it got pushed back a few times and now we're scheduled to shoot Spring 2021 with a possible release in 2022.
What's your favorite acting performance (in a play, TV show, or film) you've seen recently?
I'm not gonna lie, I haven't watched as many shows or movies during the pandemic as I probably should have. But Michael Ward in Blue Story and Top Boy has really wowed me recently. Also, Paul Mescal's performance in Normal People is amazing.
What's your favorite memory from theatre at K?
Favorite K theatre memory? Honestly, everything from my Junior Winter until Spring quarter. I was able to do so much in a little amount of time. I was in a sketch show, a classic play (Raisin in the Sun), and an incredible musical. The cast were fun and the material really help me build the confidence as an actor. But if I had to choose one specific thing, it's probably the third Raisin performance. Two things happened: I missed a line, but a fellow actor picked it up so well no one could tell. I also got a really great response from the crowd that night, too, afterwards.
---
Thank you so much to Quincy Isaiah '17 for answering our questions. To keep up with him, follow him on Instagram. And if you want to know more about our alumni, check out our Notable Alumni page. Thanks for stopping by!