This fall, we're doing a spotlight series featuring some of our favorite Kalamazoo College Theatre Arts Department alumni!
This week, we talked to Kate Kreiss '19. While at K, she appeared in several plays, including Bad Jews, The Learned Ladies, The Rocky Horror Show, Student Body, and Twelfth Night. She was also co-captain of the improv comedy troupe Monkapult and directed Amber Palmer's Baby Dyke Whisperer and Robert Davis's spells/signed by the heart.
Now, she's the Marketing and Communications Coordinator for The Grand Theatre in Wausau, Wisconsin. Read more to learn about what she's up to!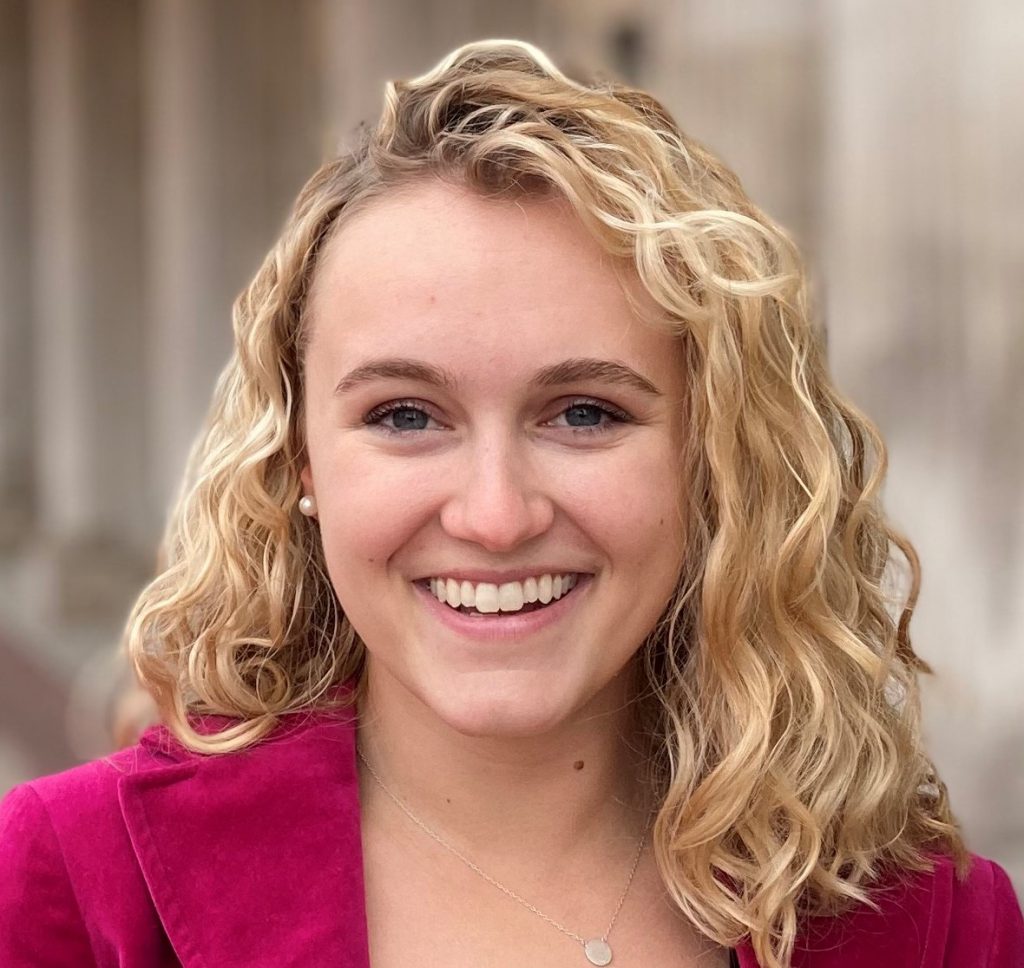 How have you been maintaining your craft during the pandemic?
My job has shifted a ton since March, since we've had to change from marketing specific shows to marketing The Grand itself. It's required a lot of innovation from all of us, and for me, has led to a renewed sense of appreciation for the performing arts—trying to find new ways to connect with our community has reminded me how much I care about this work! I guess to answer the question more directly, I haven't been able to work on "my craft" a ton, but I'm learning to appreciate it more. I've also been attempting all the little theatre TikTok challenges in my apartment which has been a deeply humbling and slightly humiliating experience for myself and my neighbors.
What has your experience planning The New Normal been like?
The New Normal is my attempt to recreate TK New PlayFest here in Wausau! We don't see a ton of straight plays or new plays around here, but there is a really rich music culture– lots of indie artists, lots of new work premiering all over the place. I wanted to capitalize on that and try to start introducing our audience to some straight plays, contemporary dance, etc. Quarantine has been such an emotional time for all of us, and has resulted in some really poignant new work, so I felt like it was important for that work to be seen and heard. It's been interesting to be in the "producer/curator" role instead of the "performer/director" role, and I'm grateful to my bosses for giving me the green light to try this out.
The New Normal will go live on The Grand Theatre's Facebook and YouTube pages on Friday, Nov. 13 at 7 p.m.
Which plays, TV shows, or movies have been bringing you joy lately?
Equal parts comedy and garbage! A little Middleditch & Schwartz, Schitt's Creek, Michelle Wolf; a little Love Island, Bachelorette, Naked & Afraid. Nothing particularly groundbreaking, but I'm enjoying escaping from the real world.
What's your favorite memory from theatre at K?
Lots of favorites, but the one that comes to mind is the midnight performance of The Rocky Horror Show. I remember doing the Time Warp (hehe) – Sean Bogue and I (Janet and Brad) were at the lip of the stage, the only ones not dancing… I remember looking around and being literally surrounded by people doing the Time Warp. The rest of the cast was behind us, dancing on stage, and the audience was in front of us, standing up and dancing in the seats… just 360 degrees of people going bananas. I think theatre is a lot about shared moments of catharsis, but this really was a shared moment of absolute mania, and I remember thinking to myself, "I am never going to experience something like this ever again." I do feel like we're all experiencing a sort of "communal mania" right now in the world. Maybe that's why I've been thinking about this moment so much lately.
---
Thank you so much to Kate Kreiss '19 for answering our questions. To keep up with her work, follow The Grand Theatre on Facebook. And if you want to know more about our alumni, check out our Notable Alumni page.