This winter, we're continuing our alumni spotlight series, featuring even more of our favorite Kalamazoo College Theatre Arts Department alumni!
This week, we talked to Hutch Pimentel '12. While at K, he/they directed two shows: Sarah Kane's 4.48 Psychosis and Yussef El Guindi's Back of the Throat. He/they also wrote a Theatre Arts SIP titled Growing Pains: Becoming Queerer.
Since graduation, he/they founded a theatre company called First Floor Theater. There, Hutch serves as Artistic Director.
Read more to learn about what Hutch is up to now!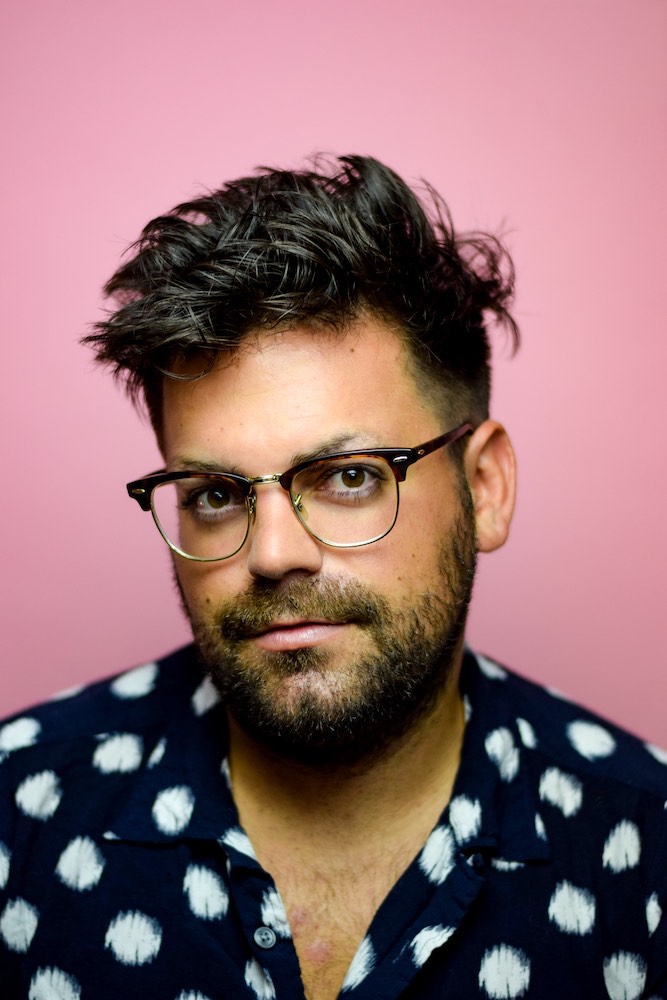 What was your experience founding First Floor Theatre like?
I came to be a part of First Floor in a somewhat unorthodox way. The theater was originally founded by a group of folks I met while interning at About Face Theater (which I wrote my SIP about). They were seniors at the University of Chicago and came to see Back of the Throat (the final show I directed at K) and asked me to join them when I moved to Chicago. I started as the producer and became the Artistic Director after our second season. The mission and aesthetic of the company has shifted significantly since then, largely to focus on new work, specifically by queer and POC writers.
What has being Artistic Director during the pandemic been like?
Running a storefront theater company is everything and nothing you'd think it'd be. I spend a lot more time figuring out where the money is going to come from than what play we should do. During the pandemic my focus has been on keeping the company financially solvent, and beyond that we've dedicated most of our time to working on two commissions from playwrights Terry Guest and Ariel Zetina. Since becoming Artistic Director my goal was to found a commissioning program so The Blueprint Commission has really been a dream come true.
I'm really impressed that First Floor Theatre has an audience base 70% under-40 and 50% BIPOC! How did you achieve that?
This is probably the most common question I get. I think the easy answer is, I program work that I want to see in the world, and Chicago audiences have begun to look to us for cutting-edge, sexy, funny, weird plays about what people our age are going through. In a regular season we typically program two BIPOC writers and one white writer, so that's helped diverse audiences identify us as somewhere they'll feel represented on stage.
What inspires you to do theatre?
The moments that take your breath away, sitting in the dark, surrounded by a hundred other people, watching something magical happen. Whether it's visual spectacle, great dialogue, or an unorthodox choice by an actor, that's why I keep making art. Because I want to share those moments of glory with audiences.
What plays, TV shows, or movies have been bringing you joy lately?
My favorite pandemic theater piece was Circle Jerk Live by Fake Friends (not porn I promise). The play I'm currently obsessed with is Botticelli in the Fire by Jordan Tannahill. The TV show I'm currently binging is It's a Sin. And the last great movie I watched was Judas and the Black Messiah.
How are you taking care of yourself during the pandemic?
I am trying to relax as much as possible. It's so easy to COVID-spiral and so whenever I feel that about to happen I go for a walk or do some stretches or eat some soup.
What's your favorite memory from theatre at K?
It has to be the first play I ever directed, 4.48 Psychosis by Sarah Kane. Directing that play changed my life forever and I'll never forget it.
---
Thank you so much to Hutch Pimentel '12 for answering our questions! To learn more about First Floor Theater, check out their website. And if you want to know more about our alumni, see our Notable Alumni page.