Two Kalamazoo College Theatre Arts alumni have recently been involved with projects which are sparking discussion about Asian-American representation in United States media. Joe Tracz '04 created the Netflix show Dash & Lily, which is an adaptation of the Dash & Lily book series. Steven Yeun '05, on the other hand, stars in an A24 film titled Minari.
Read on to see how these works, and the societal response to them, has affected the Asian-American community. We'll start with Tracz's Dash & Lily then discuss Yeun's Minari.
Dash & Lily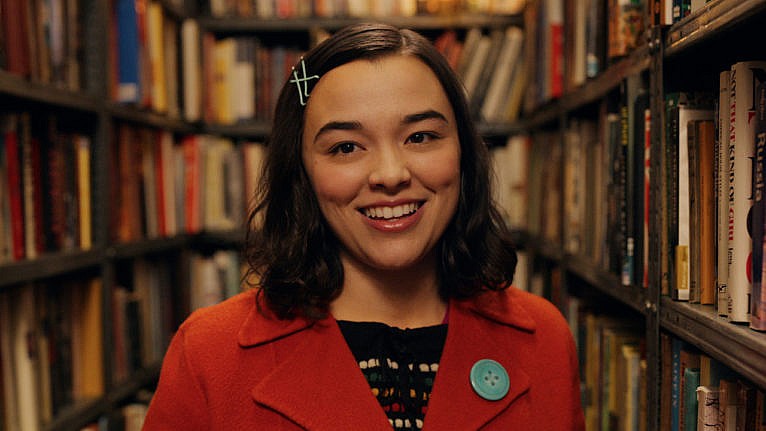 The Netflix series Dash & Lily, based off a book series with two white protagonists, features Midori Francis playing a now-biracial white/Japanese-American Lily. Much of the script represents a new cultural perspective: Lily encourages Dash to make mochi (餅); Lily's grandfather offers her and her brother otoshidama (お年玉) on New Year's Eve; everyone takes their shoes off in the apartment of Lily's grandfather. The casting committee also made sure every actor within Lily's Japanese family, whether monoracial or biracial, was of Japanese descent.
In an interview with People magazine, Francis said, "This was the first time that I've really even been on a set or in any kind of production where they took the time and care to make sure that every single Asian actor on set was of Japanese descent."
In the same interview, Troy Iwata, who plays Lily's brother, said, "One thing that our show does such a wonderful job of doing is portraying this mixed family, but not making it so heavy-handedly about the fact that they're mixed race. It's two backgrounds coming together, this is just a family. It's very matter of fact that half of them are Japanese and half of them are white."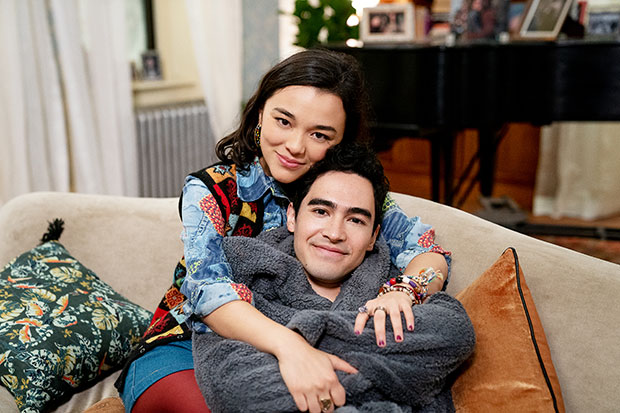 Not only did Tracz ensure cultural integrity and casting specificity, he also allowed Francis herself to make changes to the script so the show would be more specific to her own experience. In a scene from the episode "Edgar & Sophia," Lily addresses her white middle school bully, saying "I'm tired of boys pulling our pigtails and getting called cute … I wish I could have stood up to all the bullies who made me feel too weird, too different, too Asian."
This monologue, as originally scripted by episode writer Lauren Moon, did not include the phrase "too Asian." As she revealed in an interview with Refinery29, Francis wanted to insert that detail. "For me, a big part of being bullied growing up — because I was. Or teased — was the way I looked. Especially at that time, when there was no representation. If you don't fit that kind of Eurocentric mold, you're not attractive. I talked to our showrunner, Joe Tracz, about it. I was like, 'Hey, what do you think about this speech being the time where we bring it up?'…So that was such a special cap for that speech for me. Because me, as Midori, if I was going to stick up to any of my bullies, that would be a part of it."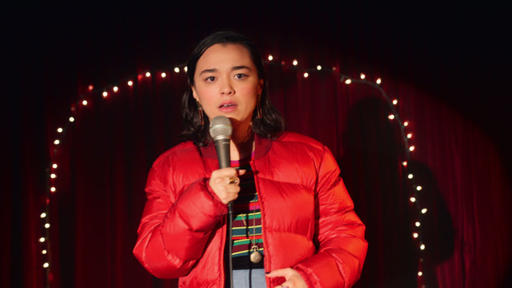 Francis also had power to make creative decisions beyond just her own lines. As mentioned in the same interview with Refinery29, "It turns out that Joe was so receptive to everything. He honestly kind of diverted to me whenever he felt he didn't know [something]. He was able to have talks with the set designer and the directors. Together, we were able to make [my input] a reality."
Francis also mentioned that she has had opportunities that previous generations were not fortunate enough to receive. "I have an aunt who worked in the industry in the '80s and this just couldn't have happened back then. There were times when I felt a bit of sadness. Like, 'Why do I get to be the one who gets to have this positive experience? How messed up is it for all these years, people who look like me couldn't have it?' And then there was also so much relief and joy and gratitude that I was paired with someone like Joe who really cared."
This show's care did not go unnoticed by the Asian-American community. As The Literary Dumpling's Natasha writes, "2020 has done a lot in terms of furthering diversity and representation, and being able to see a mixed-race family represented on screen as well as [seeing] how Western and Asian culture combines has been really uplifting for me. Whilst there are many ways it could go wrong, the creators of Dash & Lily manage to present Lily's family in [a] natural way without shoehorning it in. In my opinion, it is never done in a way that requires you to think too much about how the family works, rather you just accept it as it is and overall it's a great way to demonstrate how Lily's family works in comparison to Dash's (which is non-existent), as well as presenting a different kind of family dynamic on the silver screen."
All that said, judging from the series' IMDB page, it appears as though there were very few Asian-Americans on the film's creative team and crew, and even fewer, if any, Japanese-Americans. How much more compelling could the biracial white/Japanese-American representation be if there were more Japanese-Americans in positions of power on the creative team?
Minari
For the Minari, Yeun not only served as the top-billed actor, but also as an executive producer. Set in rural Arkansas, the film follows the story of a Korean family moving to the United States.
The specific, accurate representation in this film is so important because as Yeun puts it, "This is not a Korean movie, [and] this is not an American movie—as you understand it. This is such a uniquely American tale. And I think the third culture of it, the Korean Americanness of it, that specific lane that it inhabits, hasn't necessarily been claimed in wider American society. The narrative of Korean America is this—of pizza and kimchi together at the same table. It's caught between two worlds…but ultimately, it's its own thing. That's what we're trying to get to."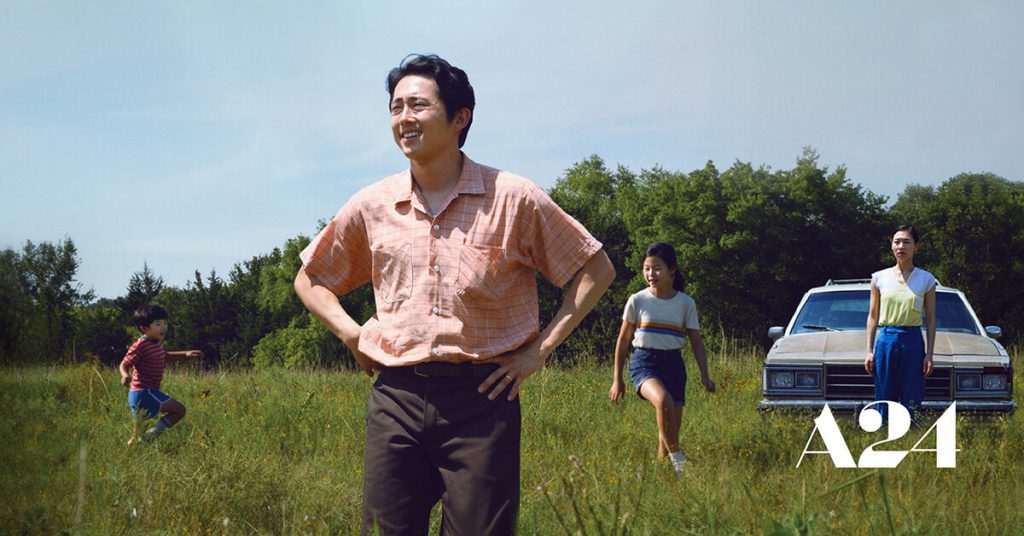 Even though the film is set in the United States and is specific to an American experience—the Korean-American experience—the Hollywood Foreign Press Association categorized Minari as a foreign language film, supposedly because it features more Korean than English. This barred Minari from competing for Best Motion Picture at the Golden Globes; it has instead been nominated only for Best Motion Picture, Foreign Language.
As filmmaker Lulu Wang said on Twitter, "I have not seen a more American film than #Minari this year. It's a story about an immigrant family, IN America, pursuing the American dream. We really need to change these antiquated rules that characterizes American as only English-speaking."
Author Min Jin Lee also spoke out on Twitter, "#Minari is an American film about new Americans. Everyone in America except for indigenous people came from somewhere else by choice or force. The English language is not an indigenous language. Enough of this nonsense about Asian-Americans being permanently foreign. I'm done."
Many other Asian actors, directors, and artists criticized the Hollywood Foreign Press Association's decision. Glee actor Harry Shum Jr pointed out that Inglorious Bastards featured more German, French, and Italian than English and did not receive the same treatment as Minari. Actor Daniel Dae Kim said that this incident is "The film equivalent of being told to go back to your country when that country is actually America."
In regards to the Hollywood Foreign Press Association's decision, Yeun suggested that instead of using the phrase "specificity is universal," artists should adopt the phrase, "humanity is universal." As Yeun said, "That was the central focus for us in Minari. [The film didn't say,] 'Hey, America, this is what Korean Americans are.' Instead, it focused on being a father or mother or family, or desiring something or striving for something. Or just living. It allowed more people into the narrative to enjoy it, because there wasn't this wall up of authenticity that people had to scale."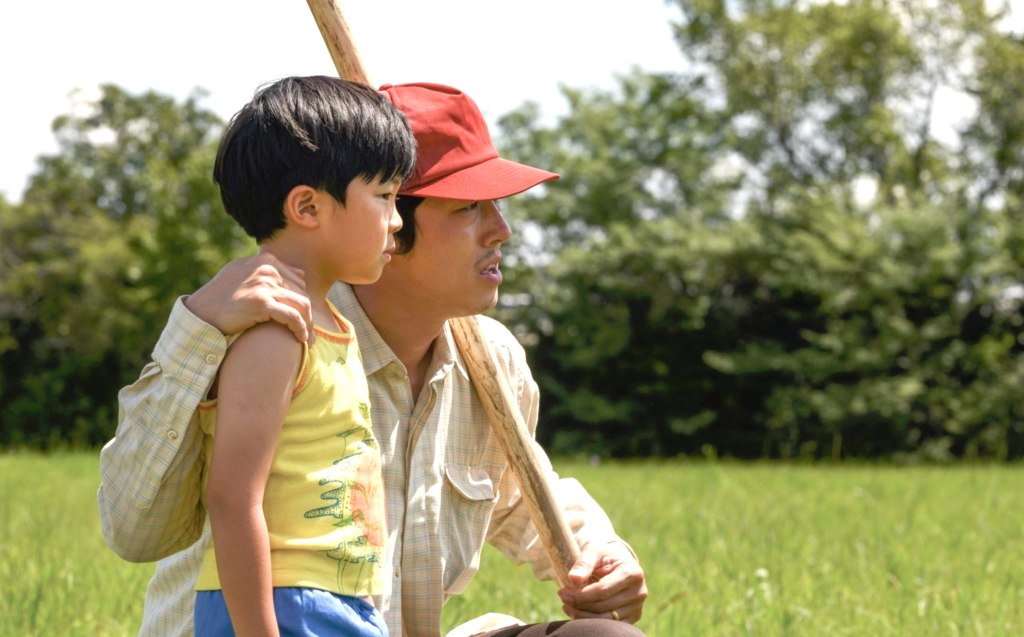 In an interview with Variety, Yeun said, "I think a Korean audience from Korea will watch Minari and say, 'that is the story of an American family.' And I think an American audience will watch Minari and say, 'that's the story of a Korean family.' And that's the void that we're caught in. We wanted to profess that this is an Asian American story, where it is American."
Minari and Yeun's work in it are critical to the future of Asian-American representation in cinema. While Asian-American films are still treated by America's predominantly white institutions as foreign, an emulation of the "perpetual foreigner" stereotype, the increased visibility of Asian-Americans in media could be the catalyst for more change.
As Yeun described, "I'd seen John Cho start popping off, and it was really cool to watch him. He hadn't gotten the shine that he deserved at the time, and it took a little bit for him over time. I watched him, and I was like, 'Wow!' Here's a Korean American actor that I've never seen before, and he's on the screen, and it's pretty incredible. He was the first one not to be objectified or fetishized. He was a new version of what an Asian man is seen as. He was something new and fresh and gave me a roadmap to emulate. I thought it was possible for me."
Yeun's work in films like Minari could inspire the next generation of Korean-American artists, and Asian-American artists more broadly, to continue the work toward better representation and, eventually, liberation from predominantly white institutions.
---
Tracz and Yeun have both been doing the important work of platforming Asian artists and humanizing Asian-Americans through compelling storytelling. Here at Festival Playhouse, we are very proud. But as we celebrate, we also have to ask, "How much more work is yet to be done?"
To watch Dash & Lily, go to Netflix. Minari will be available to stream on various platforms starting February 26. To learn more about our Theatre Arts alumni, including Tracz and Yeun, check out our Notable Alumni page.