Welcome to the Theatre Arts Department!
Dedicated to the liberal arts tradition and innovations of Kalamazoo College, the Department of Theatre Arts offers students access to the collaborative nature of drama through the integration of both creative and analytical courses, production laboratories, internships, and integrated projects. By studying the wealth of worldwide theatre traditions reflecting pluralism in our society, and the interdependence of all peoples and cultures, students gain the research tools for self-discovery; informed, critical thinking; the ability to take action on their ideas and responsibilities; and the development of the kind of self-esteem and values that will lead them as artists toward enjoying a lifelong journey of personal growth and inquiry in a climate whereby each may learn to speak with their own voice.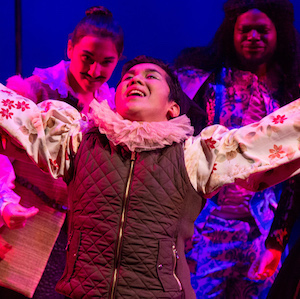 More in Four. More hands on production work in costume design, lighting, sound, and set design. More opportunities to perform, direct peers, and stage manage full-length shows. More chances to do meaningful theatre: Theatre that is always provocative. Theatre that is always thoughtful.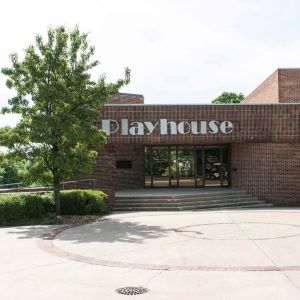 Festival Playhouse Past Productions
Festival Playhouse is the theatre production company of Kalamazoo College. First-year students take the lead in a production; seniors direct underclassmen in a show; student playwrights present their work in the New Play Festival downtown; student designers work with award-winning faculty and staff. Our students choose experiences that pave the way for their own careers right out of college. Festival Playhouse produces well-rounded theatre artists who are prepared for their futures—and you don't even have to be a major to participate. Come, join us at the theatre.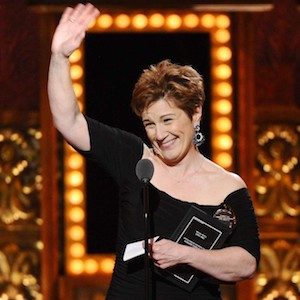 Our alumni are playwrights, directors, producers, lighting designers, sound designers, dramaturgs, theatre arts administrators, and so much more. Their experiences on campus, overseas, and through internships allowed for creative and intriguing Senior Integrated Projects which set them apart in the "real world" upon graduation.
Notable Alumni: Lisa Kron '83 (pictured left), Steven Yeun '05, Jordan Klepper '01, Quincy Isaiah '17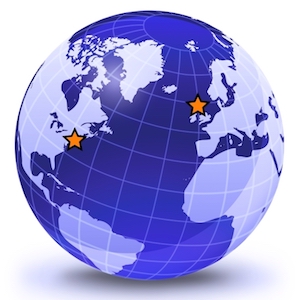 Queen's University in Belfast, Northern Ireland—new K study abroad site. Opportunities for theatre and film students unique to Queen's University. Facilities include: a sonic sound lab, partnership with The Lyric Theatre, social justice outreach theatre, and film production.
GLCA New York Arts Program—opportunity to intern with theatres and production companies in New York City, learning first-hand how the industry operates.