This winter, we're continuing our alumni spotlight series, featuring even more of our favorite Kalamazoo College Theatre Arts Department alumni!
This week, we talked to Cody Colvin '18. At K, he started out playing football, but eventually gravitated toward the arts, singing in various ensembles and becoming a member of the Festival Playhouse family. A business major, he wrote a Senior Individualized Project titled Analysis of Festival Playhouse Fundraising Opportunities, in which he discussed possible ways of developing a sustainable funding structure for Festival Playhouse.
After graduation, he founded Colvin Theatrical, an executive production company for film, theatre, and broadcasting. Here at Festival Playhouse, we were fortunate to work with him on our livestream of Kokoro and multimedia production of K, and we look forward to working with him again throughout this year!
Read more to learn about his time at K and what he's up to now.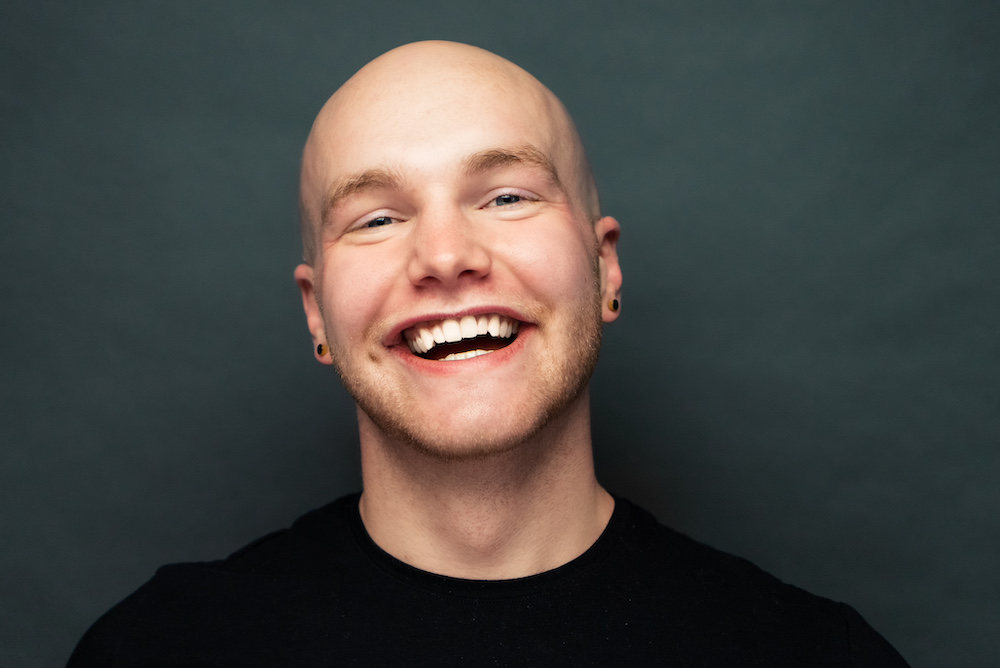 What has your experience running Colvin Theatrical been like?
Forgive the cliché, but it's a dream come true. Toward the end of college, I knew I wanted to help people make meaningful art, and I felt in my heart that I could do it on a large scale. At the beginning of quarantine, I reduced my hours at my other business – investment real estate advisory – and just gave myself a chance to really build the company the way I wanted to. To see it blossom, and to continue to receive larger and more complex opportunities to help creative people tell stories, has just reinforced the fact that creative production is a good spot for me.
Are there any upcoming or current projects that you're particularly excited about?
Yes! I am especially excited to work with the American Association of Community Theatre to help produce their national community theatre festival, AACTFest 2021. My crew and I will be on the road in April and May recording and producing about a dozen theatrical recordings around the country. I had been aware of AACTFest before, so it's pretty neat to join forces after being in the audience. I am helping coordinate both the tour's logistics and creative production, which makes for a really fun mix of challenges.
Which plays, TV shows, or movies have been bringing you joy lately?
I recently made my way through 30 Rock, and am now going through Unbreakable Kimmy Schmidt. Tina Fey and Robert Carlock are two folks I'd love to work with – there is so much depth to their comedy, and they maintain an incredible pace throughout each project. Though I gravitate toward darker, grittier work on stage, that's the kind of television I enjoy watching and – hopefully soon – helping make.
What's your favorite memory from theatre at K?
Without a doubt – dancing, singing and gyrating as Eddie in The Rocky Horror Show. I quit football the end of my sophomore year and didn't have a great idea of what I would end up doing with my time… I was fortunate to find my way into the performing arts, and it started with that show.
I find myself increasingly thankful for the education I received at K; I think it's a credit to the school that I still use everything I learned there on a daily basis, from accounting and negotiation to technical production. I owe so much of my personal and professional development to the school – especially the theatre department – which is why I've so loved coming back and working with the students and faculty this year. It feels like being home.
---
Thank you so much to Cody Colvin '18 for answering our questions. To learn more about Colvin Theatrical, check out the company's website and Colvin's Facebook page. And if you want to know more about our alumni, see our Notable Alumni page.